Destination Dubai: What to Do, Where to Stay, Where to Eat
Dubai—the glittering jewel of the UAE is known for the biggest, fastest, and tallest attractions in the world. From the slim, towering Burj Khalifa, the world's tallest tower at 163 floors high, to the Burj Al Arab–the world's only 7-star hotel, Dubai is a destination like no other. In just a couple of decades, this desert city has gone from a small fishing village to a metropolis three times larger than London with a world-famous skyline, becoming the undisputed hotspot for the international jet-set. On our recent trip, we experienced the destination that began with our luxurious flight on Emirates Airline. We'll take you on our journey from the airline to the souks, markets, and camel races, and show you everything you must do on your next trip to Dubai.
Destination Dubai
Fly Emirates
The luxurious experience that is Dubai begins with your flight on Emirates Airline. We started our journey with a chauffeured-drive service from our Chicago home to O'Hare International Airport which came complimentary since we were flying business class. Once at the airport and after check-in, we had access to the Swiss Port Lounge to rest and nosh on mini sandwiches, veggies, as well as spirits including wine and mixed cocktails. But, the real service began as soon as we stepped on board.
Let's talk about our seats. Some of our favorite features included the massage options, as well as the ability to enjoy a flatbed during the long flight. Everything from the personal storage, to the privacy divider allowed us to relax on the flight. Greeted with some of the best champagne, including Moet and Veuve Clicquot, Emirates also had quite the extensive wine list (we loved Domaine du Nozay Sancerre 2013 from Loire, France and Larry Cherubino Pedestaf Chardonnay 2013 from Margaret River, Australia) which we enjoyed throughout the flight. Meals on board were exceptional, consisting of many courses and were served on Royal Doulton fine bone china with exclusive Robert Welch cutlery. One of our favorite amenities, though, was the amenity kit—a beige Bvlgari silky fabric bag (that we plan to use for an upcoming gala) which was stocked with high-end Bvlgari products including the nourishing face emulsion, nourishing hand cream and eau parfumée Thé Rouge, along with other beauty necessities (like a toothbrush and comb). For the men, a smart-looking canvas bag with leather trim was filled with Thé Rouge aftershave emulsion, eau parfumée and body lotion, among the essentials.
Time flew by with the top-notch entertainment. When we weren't sleeping in our flatbeds and gazing up at the star-lit ceiling, we were watching movies—and with access to over 1500 options, there was no way we could ever be bored. We had such a comfortable 14+ hour journey, that the thought of flying back in less than a week, honestly, excited us. When flying business or first class back from Dubai, a must do is to check out the incredible lounges before your flight. We personally haven't seen anything like it. Before our morning flight, you could have an incredible breakfast. We enjoyed baguettes filled with delicacies from salmon to shrimp and maybe even treat yourself to a Moët mimosa. To learn more about taking Emirates for your next flight (to Dubai, we hope!), visit www.emirates.com/us.
Where to Stay: JW Marriott Marquis Hotel Dubai
Dubai is known for having the world's tallest building, so why not stay at the world's tallest hotel? JW Marriott Marquis Hotel Dubai holds that title—and staying at this landmark hotel means that you will be in the center of everything. The luxurious 5-star hotel is spread out between two sleek buildings in the heart of the business district. With plenty of options, travelers can enjoy 14 unique restaurants, bars and lounges throughout, services to relax every sore muscle at the SARAY Spa and Health Club and, of course, those bragging rights for staying in the world's tallest hotel.
What To Do
Visiting the Gold Souk in Deira is what you visualize when you dream about a trip to the UAE. At the Souk, windows are dripping in everything 24k gold. Vendors are hawking their gold wares with everything from playing cards laced with authentic 24k gold leaves to elaborate, draped necklaces so ornate—even for Dubai standards— crowds of people gather to get the best swoon-worthy pictures. Genie lamps, gold-plated camels, and bejeweled Alibaba shoes will force you to make room in your suitcase for incredible finds that will remind you of your visit to a Souk for years to come. We then found our way to the Spice Market, adjacent to the Souk, where we will never forget the wonderful smells and colors of the spices. They had everything—Myrrh, Saffron, and even chocolate-covered dates. After indulging in all of the gold and spices, we walked over to the creek and took an Abra boat (their traditional water taxi) to the other side to venture to the Textile Market in the Al Fahidi District—one of the oldest heritage sites in the city.
The Camel Races
In our opinion, the Camel Races are one of the absolute coolest things you can do during your stay in Dubai. On the edge of the city, venture to the Al Marmoum Camel Racetrack, for an experience you will never forget. Camels are a big part of the culture in this part of the world—and seeing hundreds of them in one place is truly a unique experience. Before the races, we got a chance to visit the area where the camels are getting ready for their race. Handlers drape the camels in colorful throws and attach a small electric jockey to them as they prepare. You'll expect to see about 20 camels racing at a time. For an experience truly unique to the UAE and something to do that isn't the run-of-the-mill tourist experience, don't miss an awe-inspiring day at the races.
Find out more at www.dcrc.ae.
Spa Treatment at Talise Ottoman Spa
Step inside a luxurious world inspired by far off places and architecture from the Ottoman Empire. The Talise Ottoman Spa at the Jumeirah Zabeel Saray is located in one of the most opulent addresses of Dubai—in The Palm Jumeirah. Known as being the biggest spa in the world, this spa doesn't lack in opulence either. Beautiful mosaics and relaxing candle-lit rooms make way for enticing treatments. The Arabian Rose or Gold Mask Hammam takes you back to the customs of a traditional Turkish hammam with a purifying rose or gold body mask and clay facial, while the Sultan's Massage (our top pick!) let us unwind with a massage fit for a Sheikh or Sheikha—soothing our aching muscles with unique techniques that not only cleansed our body but also our mind. This palatial, award-winning spa has won countless awards including The World Travel Awards 'UAE's Leading Spa Resort', 'Best Luxury Hotel Spa' in the Luxury Spa Awards and the 'Best Spa' category in the Condé Nast Traveller Middle East Readers' Choice Awards.
Where to Eat
At.mosphere Restaurant & Lounge at Burj Khalifa
What could be more iconic than dining at one of the most famous buildings in the entire world? The Burj Khalifa—Dubai's crown jewel—sprung to fame the world over as the tallest building in the world. Towering over the city up 163 floors, the slim and glittering building makes Dubai's skyline ever-so-famous. It's the perfect spot to grab a memorable meal. On level 122, you'll find At.mosphere Restaurant & Lounge, where you will indulge in a unique, luxury dining experience that overlooks the Arabian Gulf. With stunning, panoramic views of the city and a restaurant helmed by a top executive chef who has worked in some of the best Michelin-starred restaurants spanning three continents, you know you're in for a unique dining experience. We went for lunch and appetizers couldn't have been dreamier—things like the Wild Scottish Salmon with vegetable Macedonia and Oscietra caviar. For another starter that will melt-in-your-mouth, try their Truffle Pithiviers with foie gras, Perigueux sauce, and miner's salad. Main dishes are equally as enticing with notable choices like the Asparagus Risotto (7 years acquerello rice, asparagus, shaved aged cheese); Brittany Lobster a La Francaise (old Parmesan gnocchis, crispy Iberico); and 36 hours Braised Lamb Shoulder (couscous-lemon confit, saffron miner's vegetable, harissa jus). Don't forget the decadence at At.mosphere, because you'll experience nothing but pure luxury—even our champagne was doused with gold flakes. 

An Afternoon at Ripe Market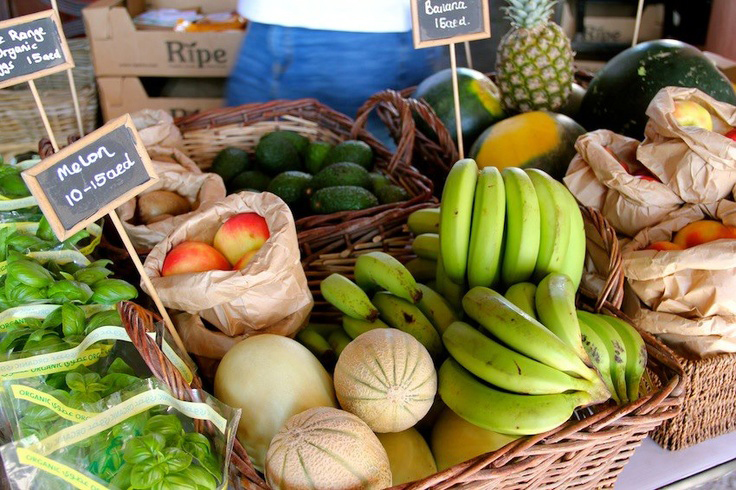 Since the weekend officially starts on Thursday night (do we hear a TGIT?!), why not do as the locals and expats do and enjoy an afternoon on Friday or Saturday at Ripe Market? Known as Dubai's favorite organic farmers market, it's the perfect gathering spot to enjoy a sunny afternoon trying out the freshest meals and drinks while people watching. Not only can you pick up some of the best, locally grown organic fruits and veggies, but you can also find small businesses selling things like cheese, honey, nuts, and spices. When we were there, it was the perfect spot to pick up a great pick-me-up (think a cheesy Raclette and rice pudding). Be sure to check out more local businesses selling everything from art to clothing. If you're looking for a unique experience in Dubai, head to the Ripe Market. For more information, please visit www.ripeme.com.

Zeta Lounge
For a restaurant that is truly see and be seen, venture to The Address Downtown Dubai and make your way to one of the hottest restaurants, Zeta Restaurant/Lounge. With a stunning view of the Burj Khalifa and the chance to watch the dancing, musical Dubai Fountain display its magic every thirty minutes, making it the perfect choice, especially for dinner. The Asian Fusion cuisine just so happens to be stellar. The concept is all about sharing at this spot—everything from tantalizing bites of sushi, including Asian-style tapas with a traditional and contemporary flair.
Enjoy Al Fresco dining with incredible views and a memorable experience that will stick in your mind for years to come.
Day trip to Abu Dhabi to visit the Grand Mosque
If you're flying halfway around the world, then you must try to get to the Sheik Zayed Grand Mosque. Only an hour and a half drive from Dubai in the capital city of Abu Dhabi is where you will find one of the grandest mosque's in the world—the largest in the United Arab Emirates and the eighth largest in the entire world. The iconic landmark was constructed from 1996 to 2007 and features plenty of grandeur. Featuring eighty-two white domes, and an incredible all-white exterior— it's a vision as you start to make your way to the entrance. Some materials used that definitely have the wow-factor include marble stone, 24k gold, crystals, and semi-precious stones. Inspired by Persian, Mughal and Moorish architecture, this mosque can accommodate up to 40,000 worshipers on a given day, but you won't typically find that on a usual day. Even if you don't follow the religion, it's really a sight to see. Ladies should dress conservatively and need to cover up with a headscarf, long sleeves and a long skirt to cover the ankles. If you can make a day trip to this mesmerizing place of worship, we highly recommend it.
For guided tours and desert safaris, check out Arabian Adventures. They have several different selections to fit every kind of traveler, including options like the City of Merchants (you'll visit royal palaces, historical buildings, and explore the vibrant souks), Sundowner (an all-inclusive desert experience kicks off with a ride over the sand dunes deep into the desert where you will end the night with dinner under the stars), or the Dubai Al Jadeedah (tour Dubai's iconic landmarks) including a ride on The Palm Jumeirah Monorail, a drive through Jumeirah Beach Residence, a walk through the Souk Al Bahar and entrance to At The Top, the observation deck of the Burj Khalifa.
To learn more about Dubai, please visit www.dubai.ae.