Plan a Stylish Weekend Escape to Milwaukee + 6 Things You Must See
Planning quick and easy weekend getaways from Chicago is something we constantly do. If a destination is less than a two-hour drive (or 90 minutes by train!), then it moves up to the top of our list. Enter, Milwaukee, Wisconsin—the stylish, urban enclave that will give you plenty to do, whether you enjoy a weekend with your best girlfriends or a romantic getaway with your significant other. From world-class museums to worldly hotels filled to the brim with history, here are six things you must see when you visit Milwaukee.
Where to Stay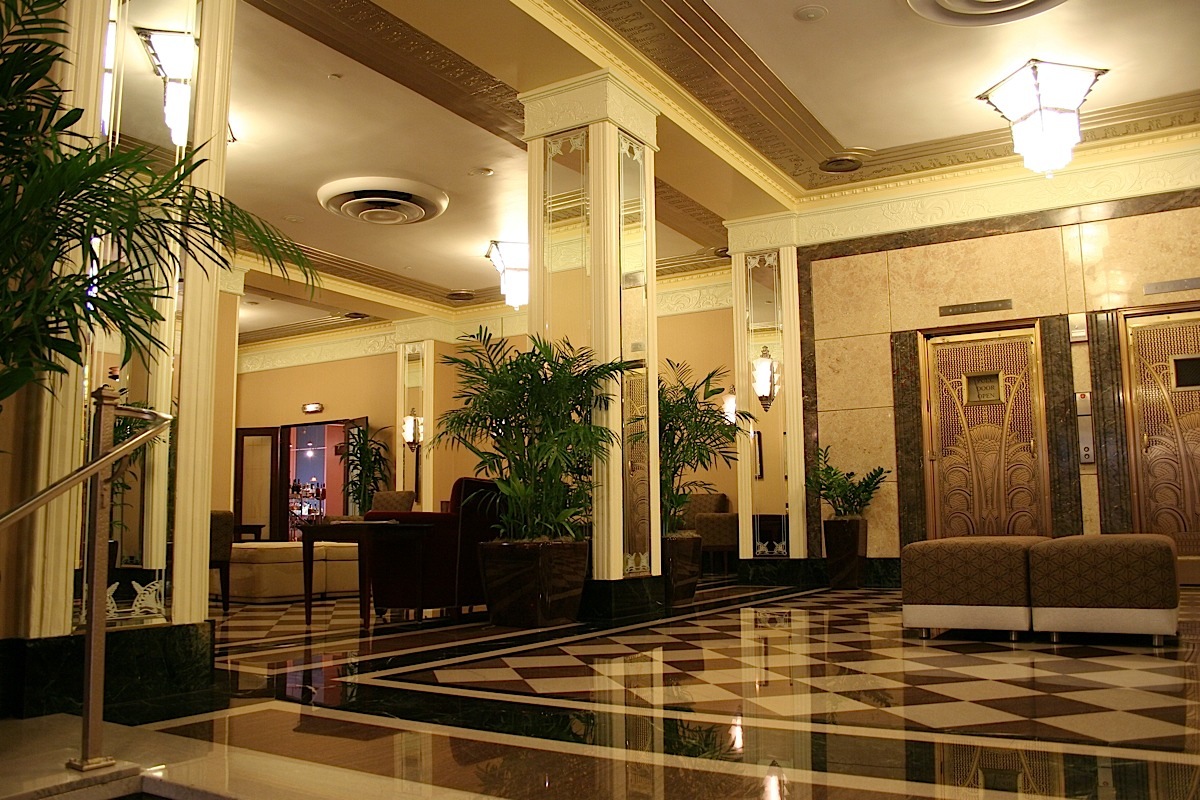 Step back in time with a stay at The Ambassador Hotel. The hotel does an impeccable job of mixing its storied past with modern updates, especially after a 10-year, $14-million restoration. Find Art Deco surprises throughout the hotel that opened its doors in 1928—from elaborate elevators to a beautiful stained glass window in the lobby, it's truly all in the details. Located in the western edge of downtown, you'll be close to all of the attractions Milwaukee has to offer.
The Ambassador Hotel
2308 W. Wisconsin Ave.
414.342.8400
ambassadormilwaukee.com


Eat
Milwaukee's dining scene isn't just limited to great beer and local grub, but a burgeoning hip foodie scene. Stops on our most recent trip included breakfast at the Art Deco spot Envoy Restaurant & Lounge inside The Ambassador Hotel, and not-to-be-missed Cafe Benelux (346 N. Broadway). The spot serves up some great brunch fare from their Quinoa skillet with portobello mushrooms, butternut squash, oven-roasted tomatoes, fried eggs, re-roasted tomato sauce to their buttermilk fried chicken waffle with candied walnuts, maple syrup.
For lunch or dinner spots, there's an array of great food in the city. For a low-key lunch or dinner, venture to Transfer Pizza, (101 W. Mitchell Street) to enjoy one of their 40+ pizzas, AJ Bombers (1247 N Water Street) named one of the "best burger joints in the country" or BelAir Cantina (1935 North Water Street) serving up Mexican favorites—including a wide array of tacos (try Lobster Shrimp with grilled shrimp, lobster pieces, lettuce, corn and tomatillo salsa and Cochinita Pibil —slow roasted pork cooked in orange juice, achiote, banana leaves, topped with pickled onions). Also, don't miss their margaritas and over 100 different tequilas and don't miss the bathrooms where you'll find an impromptu Spanish class (over the loud speakers) as not to infringe on your privacy.

Once you're out of that food coma, don't leave Milwaukee without checking out Purple Door Ice Cream at (205 S. 2nd Street). They serve a unique assortment of ice cream with tantalizing flavors like whiskey, salted caramel and brandy old fashioned, but the best part is that owners Lauren and Steve Schultz make it with milk and cream from Wisconsin dairies.
Do
Shop The Historic Third Ward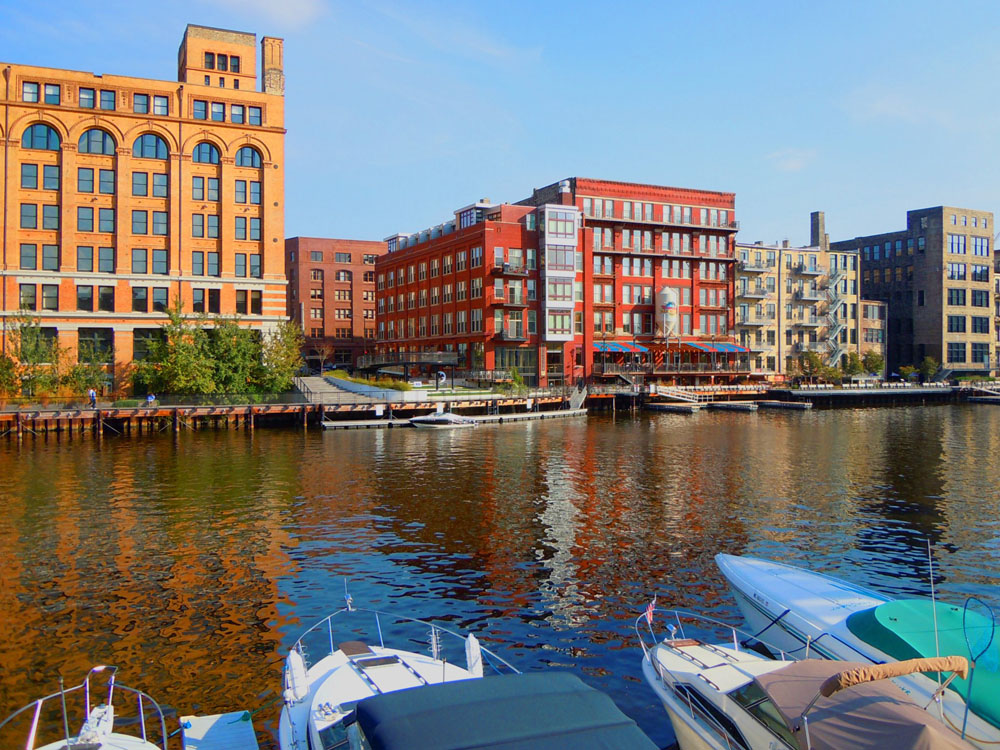 Venture to Milwaukee's very own "Meatpacking district" for a slew of specialty shops, restaurants, hip coffee shops and plenty of fashion—Kit & Ace, Denim Bar Milwaukee and, and a favorite mainstay, Anthropologie.  The Historic Third Ward is a turn-of-the-century haven, boarded by The Milwaukee River and the Lake Michigan harbor, is filled with unique architecture, cool warehouses and is known as" Milwaukee's Arts and Fashion District."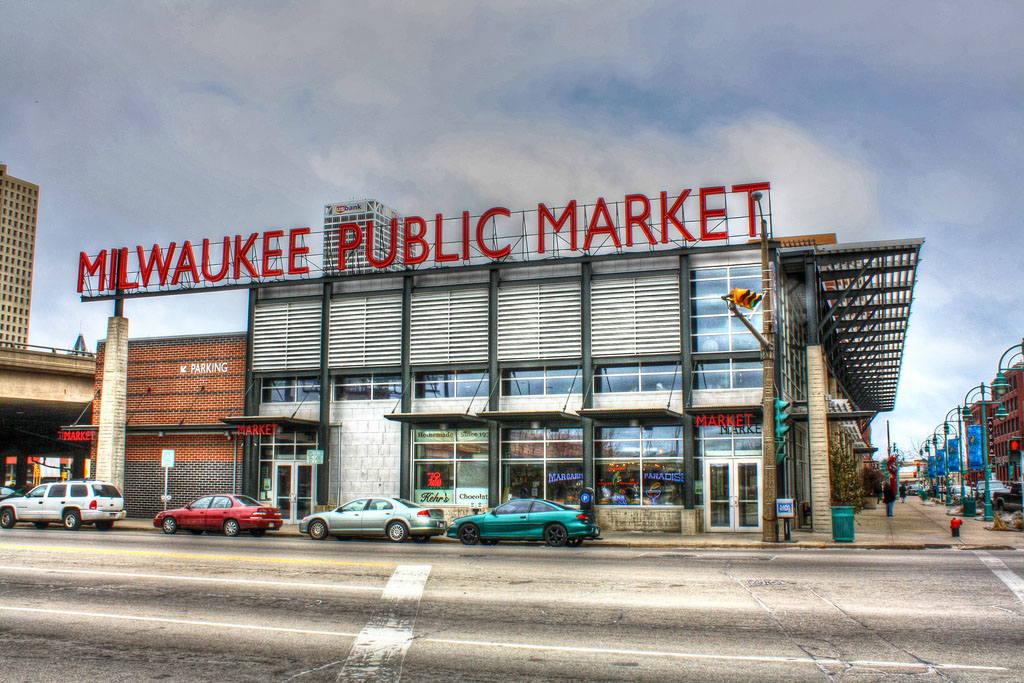 Milwaukee Public Market
Milwaukee's Public Market is everything we obsess over with our outdoor farmer's market—long strolls mixed with artisan quality cheeses, bread, and baked goods, coffee and confections, along with meat, poultry and seafood—and is the perfect way we'd like to spend our weekends. Only, being that it's an indoor market, folks from Milwaukee and visiting, can enjoy this gem all year round.
400 N. Water Street, Milwaukee, WI 53202  
414-336-1111
Milwaukee Art Museum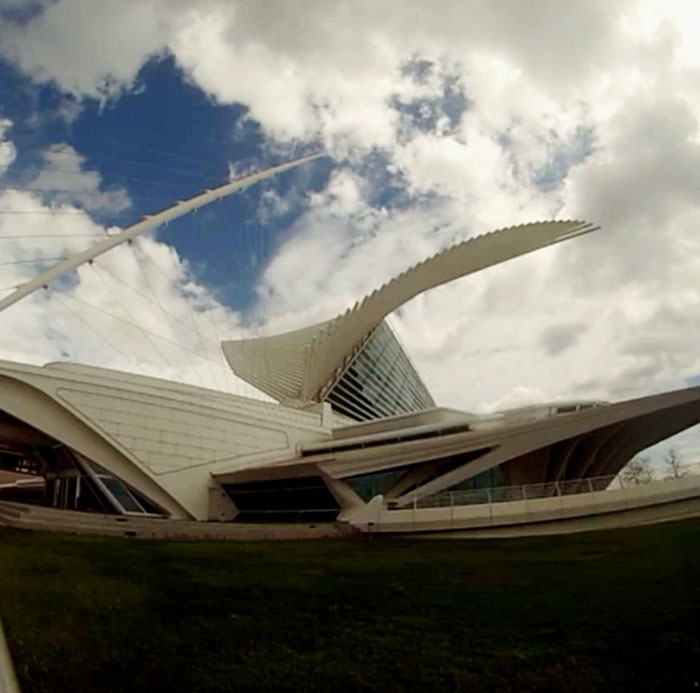 The crown jewel of the city —and one of our favorite museums in the world, Milwaukee's Art Museum is a must-see. With over 35,000 works of art on display over four floors, what's inside is as interesting as what can be seen outside. The Quadracci Pavilion was the mastermind of Spanish Architect and Sculptor Santiago Calatrava—and his first building here in the U.S., making this our favorite stop on your itinerary when you visit Milwaukee. It's always, no doubt, our first stop each and every time we visit.

Harley-Davidson Museum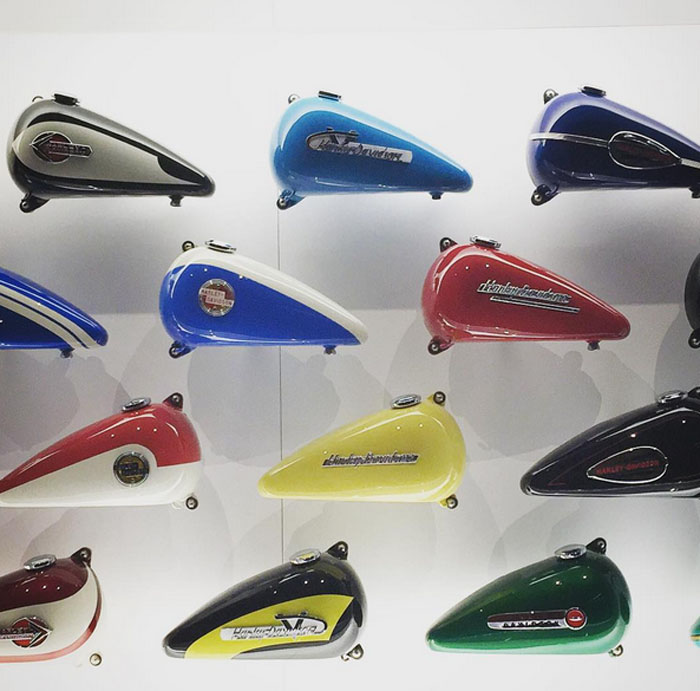 Even if motorcycles aren't typically your thing, you should visit the Harley-Davidson Museum—where your inner rebel and pure artistic vision collide. Housed in a historic landmark building on Milwaukee's riverfront, the 20-acre museum features over 450 bikes, artifacts and special exhibits, including the oldest Harley ever created. Learn exciting stories about the people—and the bikes behind them.
Visit a Brewery
Visiting Milwaukee without heading to a brewery is like a visit to the Windy City and not making a beeline for "The Bean". Depending on what you're looking for—there is an experience for everyone. Take the family to Sprecher Brewery, which serves up beer and soda—and is the first microbrewery to be licensed in the city after prohibition. If you're looking for something a bit more adult-friendly, check out Lakefront Brewery and their award-winning brews.
Check Out The Domes at Mitchell Park Horticultural Conservatory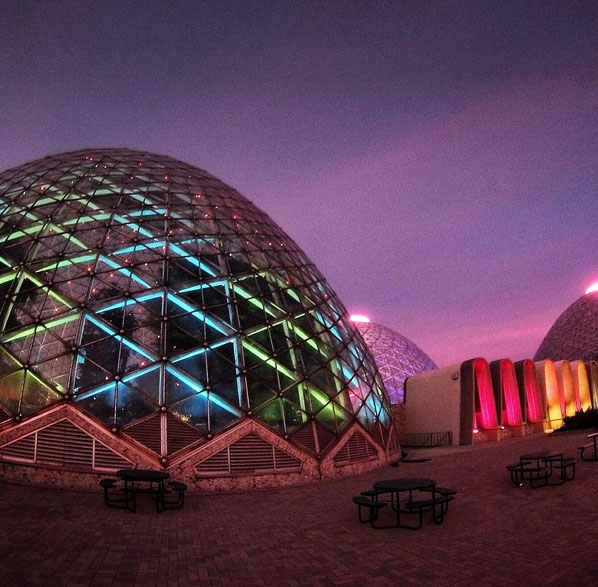 While the Domes are stunning and truly picturesque at night, you'll want to come back during the day to explore all three as they showcase a diverse variety of plant life—each with its own climate. Check out the Show Dome that puts on four cultural seasonal shows throughout the year, and in December a holiday exhibit. The Tropical Dome celebrates all things tropical with over 1,000 different kinds of plants including banana, papaya, ackee, guava, avocado, and cacao. If plants from the Americas and Africa excite you, check out the Arid Dome that has a range of native plants from the Sonoran Desert to flora from Madagascar.
For more information and to plan your trip to Milwaukee, head to www.visitmilwaukee.org.