Louis Vuitton Is Inspiring Our Next Route 66 Road Trip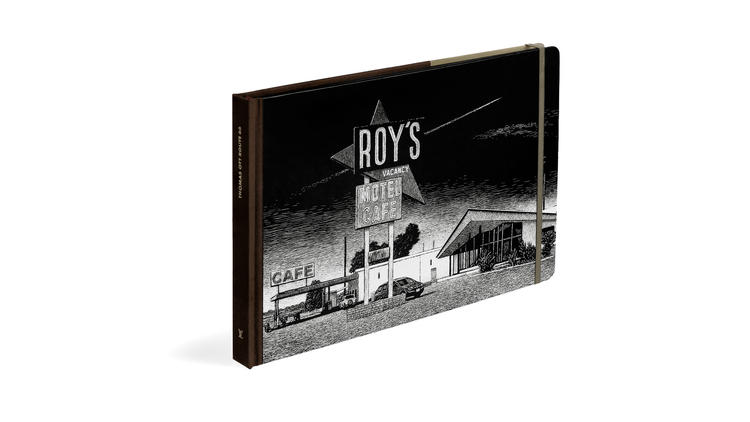 We can't imagine a more sought-after road trip than Route 66 and with the launch of a Louis Vuitton's latest travel book, we just may be inspired to hit the road. Thomas Ott, the Zurich-born comic book artist behind the travel book could have easily chosen more glamorous destinations as Vuitton offered up locations like Shanghai or Bejing, but Ott wanted Route 66. "I was not so comfortable in those places. This is my universe, an American landscape," he told the Chicago Tribune. On May 1st, 2018, the luxury brand added four new titles to its growing travel book collection that features well-known artists from around the world—these include Route 66, Cuba, Prague, and Rome, among their other splashy titles (think Paris, Prague, and Venice).
To celebrate the book launch, Louis Vuitton's iconic Chicago location on Michigan Avenue was the first of three launch parties along Route 66. Thomas Ott was on hand to sign books and talk with guests about his Route 66 adventure that had him traveling 2,700 miles from Chicago to Santa Monica. The unique book shows off his process—a method of using a scratchboard to create dark imagery.
"Route 66 is a forgotten world. No one uses it. The landscapes are bare. The towns are in ruins. The streets are empty and silent. These are ghost towns, frozen in the past. I illustrate this lost America along the road," he said.
To learn more about Louis Vuitton's travel books, click here.