Where to Stay in Cabo San Lucas With Breathtaking Marina Views
Often the hardest part of deciding where to travel to is choosing the place you will call home during your trip. If you're looking for a luxury resort that is both modern and sophisticated and equal parts relaxing and entertaining, no need to look any further. On your next visit to Cabo, we found just the spot that checks off your travel boxes and then some with a luxe oceanfront oasis that sits on Medano beach—the most swimable beach in Cabo. Breathless Cabo San Lucas Resort & Spa opened in December of 2016 with 169 stunning guest rooms overlooking the marina and just minutes from nightlife and entertainment. Here, find out why this resort is the next vacation hotspot.
Views of the Marina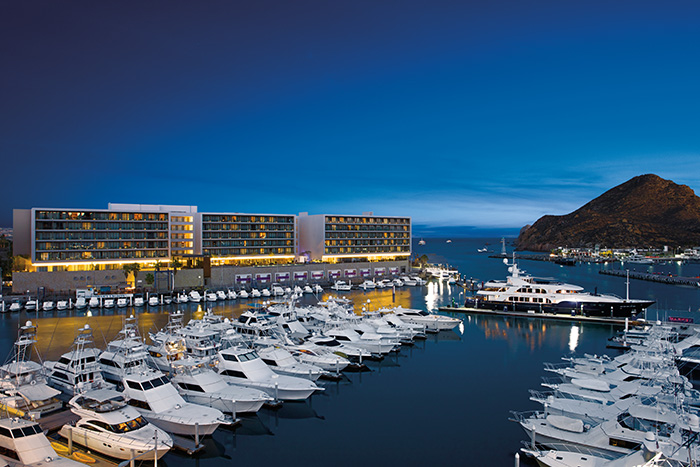 If you're looking to have the excitement of the Marina right at your doorstep, then look no further than Breathless Cabo San Lucas Resort & Spa. Trust us, we spent our mornings with coffee in hand and our nights with a cocktail watching the action of the marina—a perfect way to start or end the day.
Unlimited Luxury (An Upgraded All-Inclusive)
Better than all-inclusive—Breathless coined the term "Unlimited Luxury." When you book Xhale club status, that means everything is included from the moment you check in (you're offered any drink of your choosing from their fully stocked bar!)—treats from the mini bar, poolside drinks, onsite restaurants, and 24-hour room service (that can be handled via an iPad in your room)—and all without wearing a wristband.
Guest Rooms With Stunning Views
One of the things about securing the right room is getting that million-dollar view into the mix. At Breathless, all rooms are in fact water-facing, whether you're looking out at the ocean or the marina, you can be sure that you will wake up or fall asleep in vacation mode. Note to those that want to live large: There's a three-bedroom master suite, and 30 rooms are doubles—perfect for your bachelorette weekend or girlfriend getaways.
A Visit to The Spa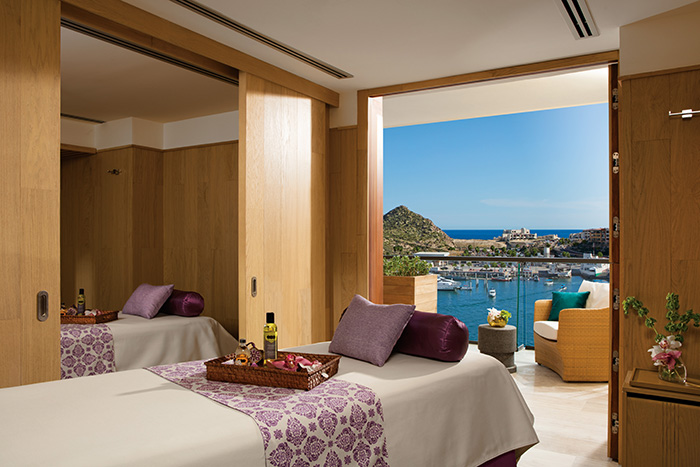 It isn't quite a vacation unless we have a spa day on the books—and although Lush spa is an extra, it's completely worth it. After your treatment, be sure to cozy up on their lounge chairs and take in that stunning view (one. more. time). Take it from us, it never gets old.
Insider Tip: When you book your luxury vacation package through, you can enjoy all of this luxury and more, but with incredible prices (that include things like airfare and all-inclusive experiences) with personalized customer service. Find better rates booking Sunday-Thursday and check back often as new rates are updated constantly. Also, when booking, look for resort coupons that you can use towards spa services, a romantic dinner or bottles of wine. Once you book, your only job is to relax and fully take advantage of that Unlimited Luxury because once you do, it will change the way you see all-inclusive.